Pigi Naxos
Our videos
Video – Pigi Naxos
(27 rating | αξιολόγησεις, 6 votes | βαθμοί)

Loading...
If I told you that the only reason to visit us, is the very good homemade food in a beautiful,
quiet, clean and green environment, such as our traditional tavern, I would have degraded our village, Potamia.
Potamia is a beautiful green and hospitable mountainous Cycladic village.
Combine your food in one of the best restaurants – taverns of Naxos, with:
Adventure, knowledge, recreation and relaxation and you can visit the area's attractions.
Through this page we will try to get to know the beautiful and picturesque streets of our village
with the white Cycladic color. We also recommend that you walk along the walking path by the river
that crosses the orchards reaching to Kato Potamia. There you can admire the Venetian towers (Kokkos, Magakis),
the historic water source and the restored watermill of Gryllakis (the only one of the 14 that existed).
From the sites of archaeological interest you can visit the Venetian Castle of Potamia or "Upper Castle"
as it is called. The Geometric Cemetery of Tsikalarion (900-800 BC).
You can also visit the Kouros and the Daughter of Inks, two of the most notable monuments not only of Naxos
but also of Greece, following a beautiful walking path. And because we do not forget that the purpose
of the visit to our Island is the holiday we will inform you about the cleanest and most beautiful beaches
of our island.
Finally, our professional training, our many years of experience and the quality consistency we hope
will make your visit to our beautiful tavern unforgettable.
We are waiting for you, thank you !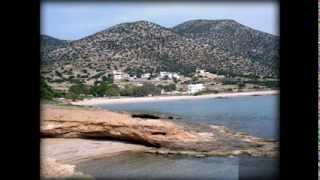 Οι Παραλίες της Νάξου-Naxos Beaches
Watch Video
ΤΑ ΜΕΡΗ ΜΑΣ-OUR PARTIES
Watch Video
Ο πύργος του Κόκκου-His tower Kokkos
Watch Video
Περπατώντας στο ποτάμι-Walking in the river
Watch Video
Θερινός χώρος εστιασης-Summer room catering
Watch Video
ΝΕΡΟΜΥΛΟΣ ΤΟΥ ΓΡΥΛΗ
Watch Video